You'll never know what lies beyond the horizon until you have the courage to let go of the shore
Hey there curious explorer! Want to dive in the deep end with me?
Then I invite you to join me on a wild swimming and yoga adventure that might just change your life
I'm Kaye Mueller and I'll be your guide on joyful journeys of exploration – on the yoga mat and in the ocean.
I'll show you how to let go of the shore, switch your head and heart to blue, and discover new soul and seascapes with flow-style yoga classes, breath work, ocean safaris and retreats.
There's a double whammy of benefits from yoga and ocean swimming: it reduces stress, boosts the immune system, burns calories, improves circulation and
encourages healthy breathing techniques.
No matter if you're scarred or scared, sick or sad, no matter what your age, body type or ability: yoga and water support you as you find joy in movement again and flood your body with feel good 'endolphins'.
"For whatever we lose (like a you or a me), it's always our Self we find in the sea."
Come take the leap and find your flow! I look forward to welcoming you to my YogiFish family.
So how did I become a YogiFish?
For a long time, I was petrified of the ocean and all the shadows lurking in the deep.
One day in 2013, I saw a guy swimming beyond the surf break, utterly alone. I wanted to be brave enough to let go of the shore too.
The jolt of the cold.
The long, soft exhale as my eyes soaked up the blue.
The bubbles exploding from my fingertips.
The energy of choppy waves.
The delicious 'endolphins' surging through my veins.
The tingle and glow of my body as I emerged from the water elated, invigorated and filled with joy.
The ocean I once feared had become a place of solace and joy - and I was hooked.
After a lifetime of living in my head, I had dropped into my body and it felt so good. In the stillness of the blue I learned to trust myself, to flow with the elements. I began to crave the watery blues and greens of the underwater landscapes, the sway of the kelp, the meditative regularity of stroke and breath.
I began to seek out other things that made me feel good. The breath and body connection of yoga brought a new dimension to my swimming and in 2020, I completed my Vinyasa Flow Yoga Teacher Training in Queenstown.
My style is a slow, kelpy flow for all levels and I love weaving the language of the ocean and yoga philosophy together.
And that's how YogiFish was born.
I get a kick out of sharing my joy in movement on land and sea; in helping others relax and breathe deeper into their bodies; and in witnessing the exhilaration and healing power of the ocean.
200-hour Yoga Teacher Training
Safer Sea Swimming H2O Training (UK)
Safe + Sound aquatic first aid course
NZ Ocean Swim Series #swimfluencer
Trust me, no one gets out of the water grumpy.
After decades of pursuing career goals, raising a family and paying the bills, my life is now filled with lightness, play, adventure and rich friendships. I'm taking more risks, I've learned to let go of things that I can't change and I've experienced my happiest years in decades.
And all of it is thanks to ocean swimming, yoga and the YogiFish pod.
So how about it? Take my hand and I'll show you how to let go of the shore.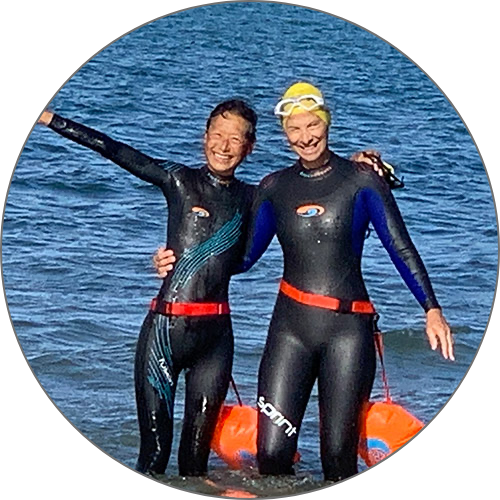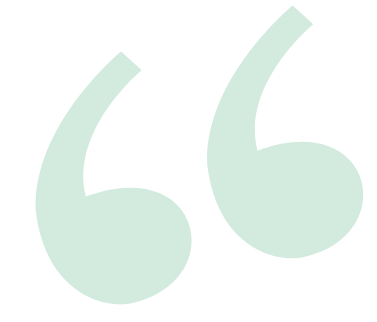 I met Kaye over 10 years ago. I found a swimming buddy and friend with similar fun-loving zest. Kaye's enthusiasm made me pluckier (and probably cheekier) and she cajoled me into entering swim events again, keeping it a relaxed, fun challenge. 
And now, I'm under the influence of swimming. I've learnt to go into slow-mo, and exhale long and deep into the water.  
Since introducing regular yoga with swimming, I feel mentally and physically stronger. Yoga settles my breath and mind and prepares me for whatever the water and weather conditions are like. They are both entwined and give me extra resilience in other areas of my life as well.
My goal is to refine my swimming and yoga practice so that I can continue them both throughout the rest of my life.